Queens Platinum Jubilee BBQ & Family Party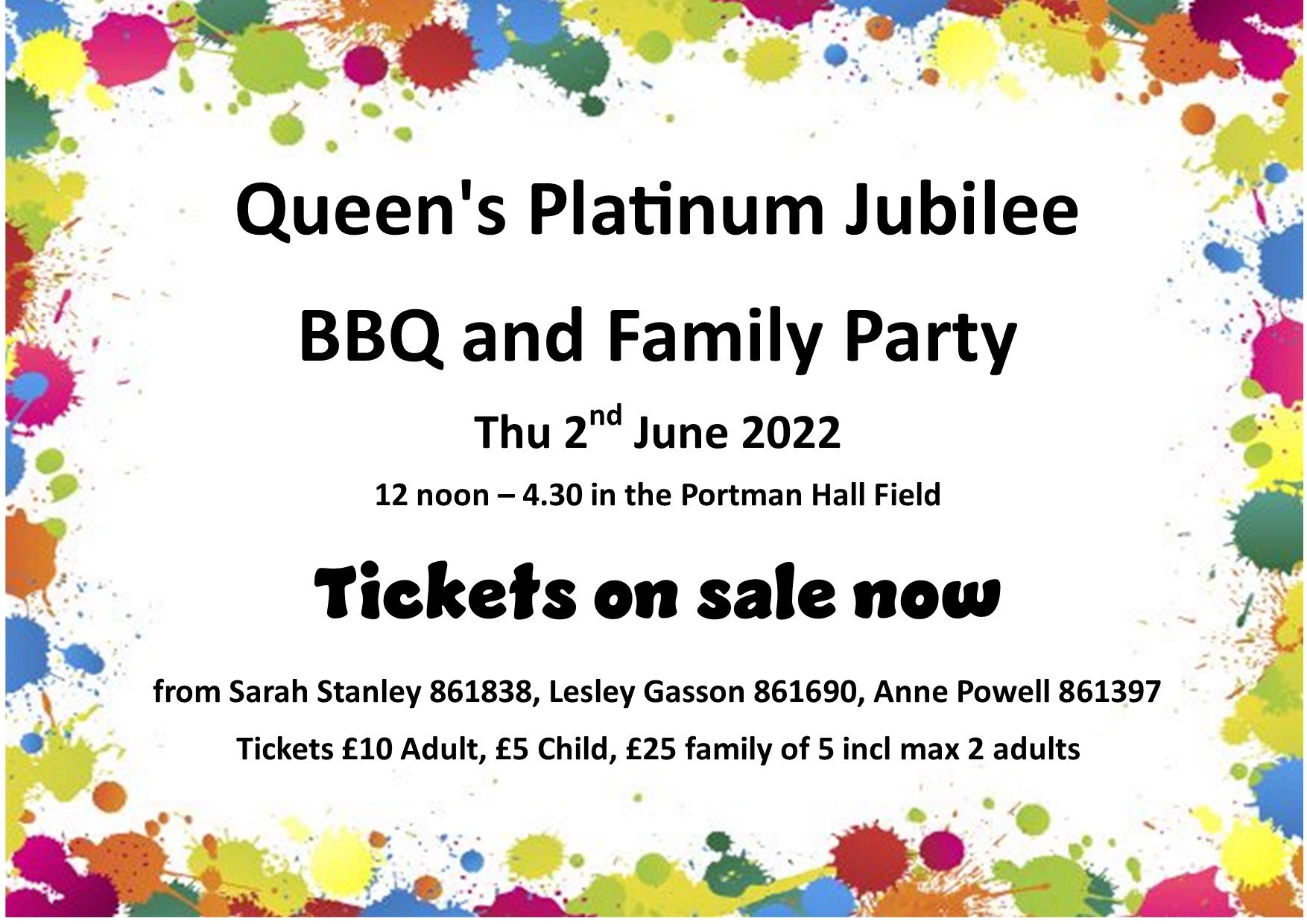 Event Location: Portman Hall Field
Queens Platinum Jubilee BBQ & Family Party
Children's games
Children's fancy royal dress parade - come as a
prince or princess, a knight, soldier. Adults dress
up too if you like.
Creative royal arts activities,
BBQ, Ice cream van, Music
Tables in the White House Garden for those who
prefer a quieter event with flowers and chat.
Dogs welcome on leads.
Tickets £10 Adult, £5 Child, £25 family of 5 incl
max 2 adults. From Sarah Stanley 861838, Lesley
Gasson 861690, Anne Powell 861397.